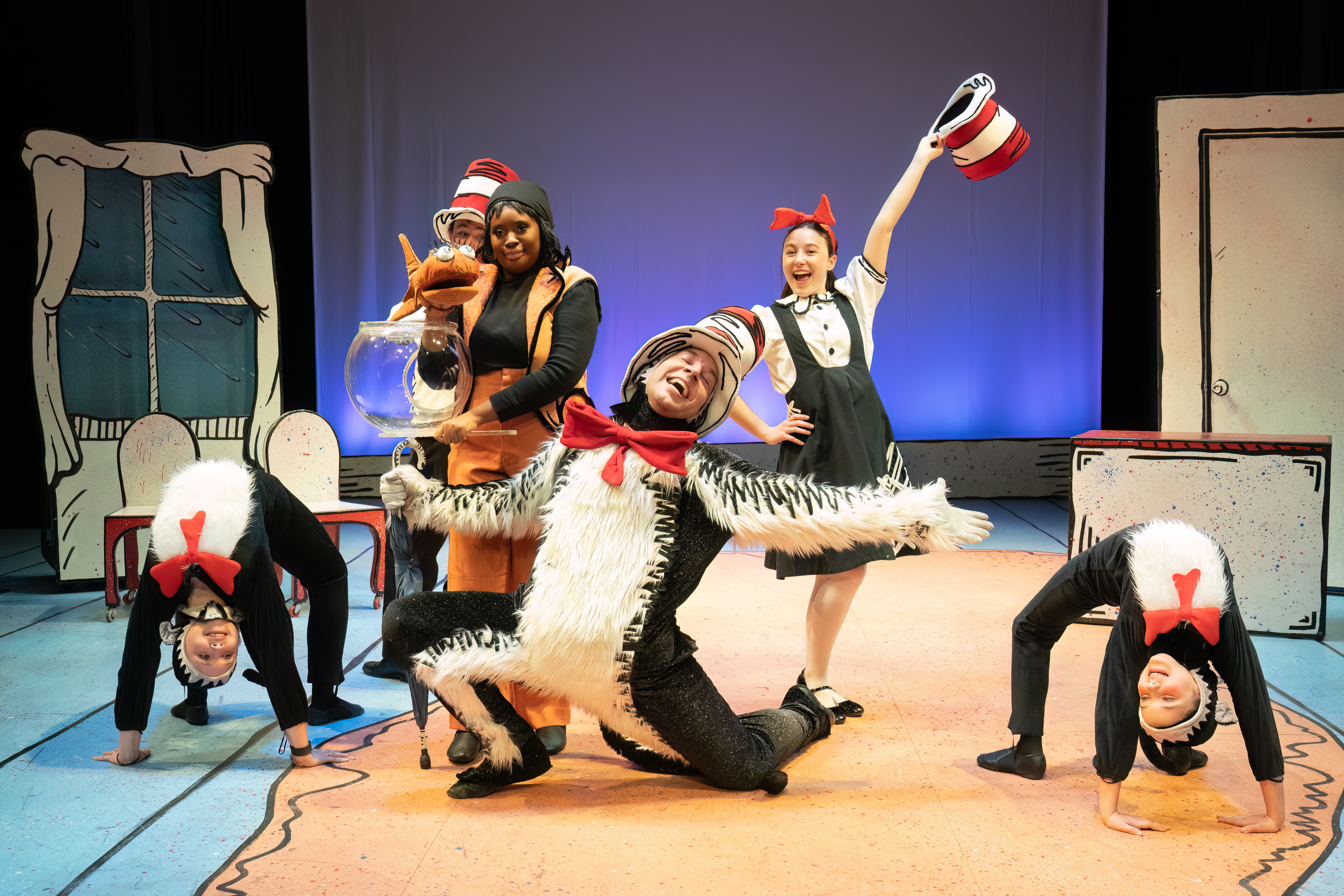 THE CAT IN THE HAT
---
Based on the Book by
Dr. Seuss
Adapted and Originally Directed by
Katie Mitchell
Everyone's favorite cat comes to mischievous life in ZACH Theatre's production of the Dr. Seuss classic. Sally and her brother are stuck at home in the rain, when a Cat comes knocking at the windowpane! But the Cat has brought friends, Thing One and Thing Two, who make messes and problems, and oh, what to do?! Mischief and mayhem and laughter galore, bring the kids-they'll clamor for more.
Produced by Zach Theatre
Kleberg Theatre — Austin, Texas
Creative Team
Director Liz Fisher
Stage Manager Aly Redland
Scenic and Properties Design Tyler Rankin
Lighting Design Austin Brown
Costume Design Kristin Knipp

Sound Design

Pete Martinez

Associate Sound Design

Kellie Baldwin
Cast
Jason Graaf as Cat
Oktavea Williams as Fish
Wilkes Goodner as Boy
Cameron Redwine as Boy
Chloe Van de Graaf as Sally
Alexa Nelan as Sally
Alexandra Watson as Thing 1
Luciana Marinari as Thing 1
Aria Lee as Thing 2
Amelia Galindo as Thing 2
John Michael Hoke as Cat Understudy
Madison Murrah as Fish Understudy
PRAISE FOR THE CAT IN THE HAT
No Results Found
The page you requested could not be found. Try refining your search, or use the navigation above to locate the post.